At noon on July 14, 2011, about 100 people gathered on the west side of 5th Avenue at 64th Street, directly across from Rupert Murdoch's apartment building. They were demonstrating against the constant race-baiting of Fox News as well as the growing evidence of illegal wire-tapping solely for the purpose of news scoops.
The demonstration was organized by ColorOfChange.org, an African American civil rights organization. Color of Change also had over 112,000 petitions calling on Fox News to fire Eric Bolling for his racial stereotyping, such as when he accused President Obama of "chugging forties" in Ireland and inviting "hoodlums to the hizzouse." Remember, under Bush, how Fox News would call him "Commander in Chief" in an almost sacrosanct manner? Doesn't Obama deserve the same? What became of Fox's deep respect for the office of the President of the United States?
Rashad Robinson, Color of Change's executive director told the demonstrators that Americans were tired of being divided by race and that "We are standing up to say that we will no longer allow our communities to be attacked by a man more interested in profits than American values." When he and the group attempted to deliver the petitions to the Murdoch address, the doorman, predictably, claimed the building "was not accepting packages" and refused to take them.
In the following days, as we know all too well, the lid blew off the top of the long-simmering News of the World wiretapping scandal in Britain, and the world has been introduced to a rogues' gallery of criminal misbehavior and unethical practices by Murdoch's underlings. Here are some of the players:
Rupert Murdoch: chairman and controlling shareholder of News Corporation, one of the world's largest media conglomerates; he is the 117th wealthiest person in the world; called to testify before Parliament last week.
James Murdoch: Rupert's son, who is in charge of News Corporation's European operations; called to testify before Parliament last week.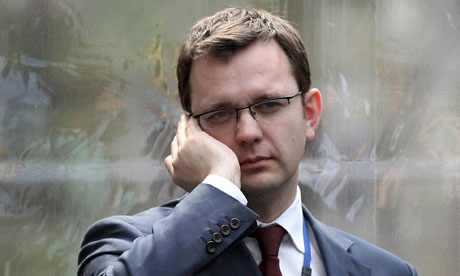 Andy Coulson: former editor of News of the World; then he became Prime Minister James Cameron's director of communications; left post in January because of phone-hacking affair; arrested in July.
Rebekah Brooks: former editor of News of the World and chief executive of News International; resigned on July 15, 2011, arrested two days later in connection with phone hacking and corruption, released and also testified before Parliament.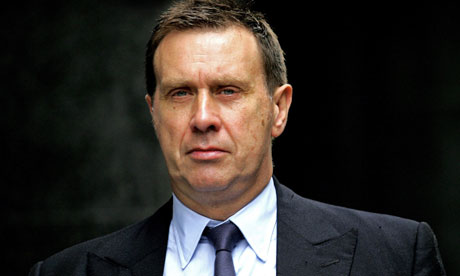 Clive Goodman: royal correspondent for News of the World; arrested for intercepting royal household phone messages; served a four-month jail term in 2007; rearrested in July 2011 with new hacking revelations.
Glen Mulcaire: News of the World investigator; pleaded guilty to phone hacking in 2007, and jailed; News of the World had been paying his legal fees until the day after the Murdochs' recent testimony before Parliament.
Sir Paul Stephenson: Once Scotland Yard's deputy commissioner and now its chief, the most senior police officer in the UK; he had approved almost $40,000 in payments in 2009-10 to the second ranking editor at News of the World, who was acting as his personal media consultant; he has announced his resignation because of his connections with the Murdochs.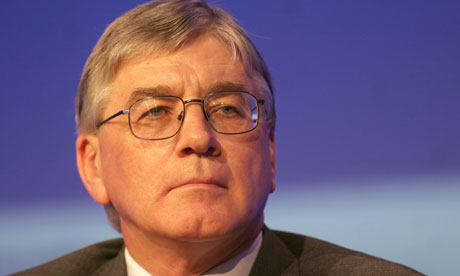 Dick Fedorcio: Metropolitan Police communications director, who played a role in the hiring of Neil Wallis; during the phone hacking probe, he dined regularly with News of the World executives.
John Yates: Former assistant commissioner of the Metropolitan Police, resigned Monday, July 18 over criticism of his investigation of the phone hacking scandal.
David Cameron: Prime Minister of the United Kingdom/leader of the Conservative Party; in trouble for his cozy friendships with Rupert Murdoch and Rebekah Brooks, and for the hiring of Coulson.
Les Hinton: former editor of News of the World, then executive chairman of News International; one of Murdoch's closest deputies; came to America as chief executive of Dow Jones and publisher of The Wall Street Journal, from which he just resigned
Joel I. Klein: Former New York City Schools chancellor; now a senior News Corp executive and close confidante to Murdoch, often referred to as Murdoch's consigliere
These merely scratch the surface of this rogue's gallery, and now that the Murdoch empire can no longer rely on buying special treatment and intimidating its way out of investigations, more emerge every day. The myriad unethical activities that he and his organizations condoned and partook in finally tilted the scales against him because one, specific phone hacking incident was just too egregious–
that perpetrated on
13-year-old
Milly Dowler
, who had been abducted and murdered in 2002.
For at least two decades, Murdoch and his media empire have played kingmaker in British politics. As was written in the
New York Times
on July 16, "
Mr. Murdoch has
been
a figure of towering political importance
, credited by many British politicians with
the power to make and unmake governments
as well as influence government policies that affect the fortunes of his newspaper and television interests." For example, he dumped the Conservatives to support Labour in 1997, and Labour stayed in power under Blair until Murdoch decided to support the Conservatives and Cameron in 2010. This is not what news organizations are meant to do.
And let's not fool ourselves into thinking that this is simply a British issue. Murdoch's talons are deep into America's flesh (as well as that of Asian countries). He shuttles his senior executives and editors across the Atlantic, and their questionable ethics accompany them. There's a promiscuity in all this. Whatever Murdoch touches gets affected by his diseased sense of ethics, no matter which continent we examine.
Here in America, he wrested control of Dow Jones and Company (and with that, The Wall Street Journal) from the Bancroft family with one of his favorite tactics–divide and conquer. He then installed two of his closest deputies, Robert Thomson and Les Hinton. In the process, as Joe Nocera has written, The Wall Street Journal became "Fox-ified" with shorter articles, less depth and more politically propagandistic towards the right. Thus, the "disease" has already infected and weakened one of our once-great newspapers.
In another instance, Murdoch has somehow managed to cut a special deal with Apple and won a recurring subscription on its iPad for his news app, The Daily, designed solely for iPads and other tablet computers. In so doing, he is cornering the market in a new form on online media based on paid content. This will make him even richer and able to buy greater power and influence.
More brazenly, ever since the election of President Obama, Fox News has forcefully promoted conservative candidates and the Tea Party movement. Murdoch's News Corporation has entered into partisan politics as no organization like it has ever before. In 2010, it gave $1 million to the U.S. Chamber of Commerce for the purpose of electing Republicans; its News America division gave better than $1 million to the Republican Governors Association. For an organization ostensibly dedicated to providing news, this is hardly "fair and balanced!" The "fourth estate," by tradition and definition, is meant to be independent of government.
In the past decade, Murdoch's News Corporation has paved a money trail deep into Congress and the federal agencies that oversee his industry. Since 2001, his company has spent over $42 million in lobbying lawmakers and regulators. Through intimidation, bribery, illegal phone hacking and other unethical practices, Rupert Murdoch has built a powerful media empire that is intent upon influencing elections and changing laws that interfere with its growth. Is this really what we want for America?